OH, the ribbon-
stabilities
with adding streaming ribbons to your bouquet... If you were to have a choice of
only
5 colors (ya that's 5 colors
total
, not 5 shades of
only
blues or greens, we know there are usually
many
more), in maybe 3 different materials like lace, chiffon, and velvet... you would have
over 3000
combination possibilities... So just imagine adding in the 13 different shades of light blue you can get in velvet! Okay, I
know
that may not be what you want to hear if you have the
indecisive, all-things-are-beautiful-on-my-Pinterest-wedding-brain
... but, we're here to help.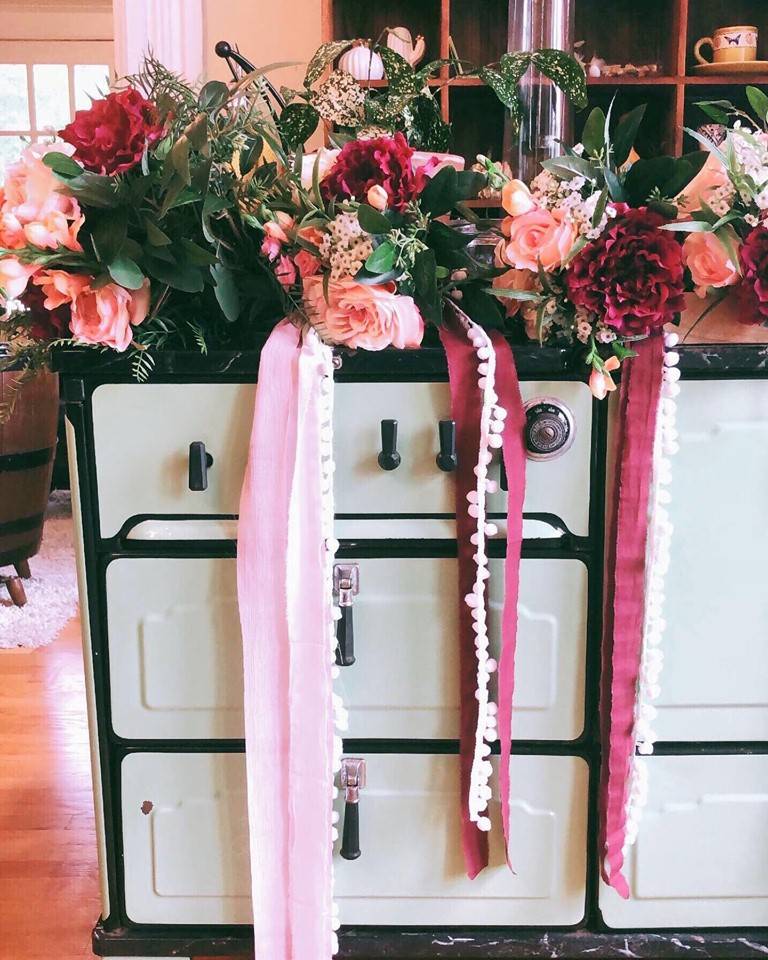 To Stream or Not to Stream...
Having ribbons stream down from your bridal bouquet is REAL IN at the moment. But, that may not be the look you are going for with your wedding vision.  It's all about you and the spouse-to-be so follow that path to your own perfection! If that is the case, there are many other ways you can have the ribbons added to the base of the bouquet for a clean, neat look--or even DIY'd yourself. Our notes on materials will be helpful, too! But, if you're dying for that streaming ribbon vibe, we're ready to dish...
Having the a blend of colors or textured materials stream down from your bouquet is incredibly versatile. The flowing ribbon won't be hidden beneath the bouquet holder's hands and can tie in additional elements of texture or color to really bring home your wedding theme. You can add an element that is soft and flowy, bright and contrasty, dark and elegant, or just bring out that last color in your wedding palette and make it really pop! You can have streaming ribbons drape down from just a bridal bouquet (both if there are two brides) or bridal and bridesmaid bouquets if you have those in your wedding plans.  
We offer streaming ribbon additions to your bouquet at 2ft in length. You can also double the length for a super dramatic effect!
  Scroll to see some of our favorite ribbon combos from RPC and the wedding interwebs (click the image for source!):
How to Choose Ribbon Materials
At RPC, we're always striving for that balance between achieving elegance, without breaking the bank.  We offer a mix of materials for you to pick and play with different ribbon combinations; including swiss velvet, lace, pom pom trim, and premium hand-dyed cotton. There are also other gorgeous material options for ribbon, most of which are of the silk variety. Silk, silk velvet, and chiffon silk to name a few; are a bit steeper in price. But, we'll chat about those at the end!  
We recommend choosing at least 3 strands or 4 of ribbon per bouquet--they could be in multiple colors, the same family of colors, a mix of materials, and so on. To achieve the best look, at least 3 pieces of ribbon always seem to win. We suggest starting with a primary "base" ribbon in your color choice of either swiss velvet or cotton. Then build on this with the next strand by choosing another color that is similar or relative to your base ribbon color; in the same material or opposite. So if you chose swiss velvet, either another swiss velvet strand or a cotton (and vice-versa). And last add that 3rd ribbon of choice from any of the materials in any color. Same or different! Don't forget, you don't have to stop at 3. You can have a bouquet lush with flowers AND lush with ribbon, if you wish!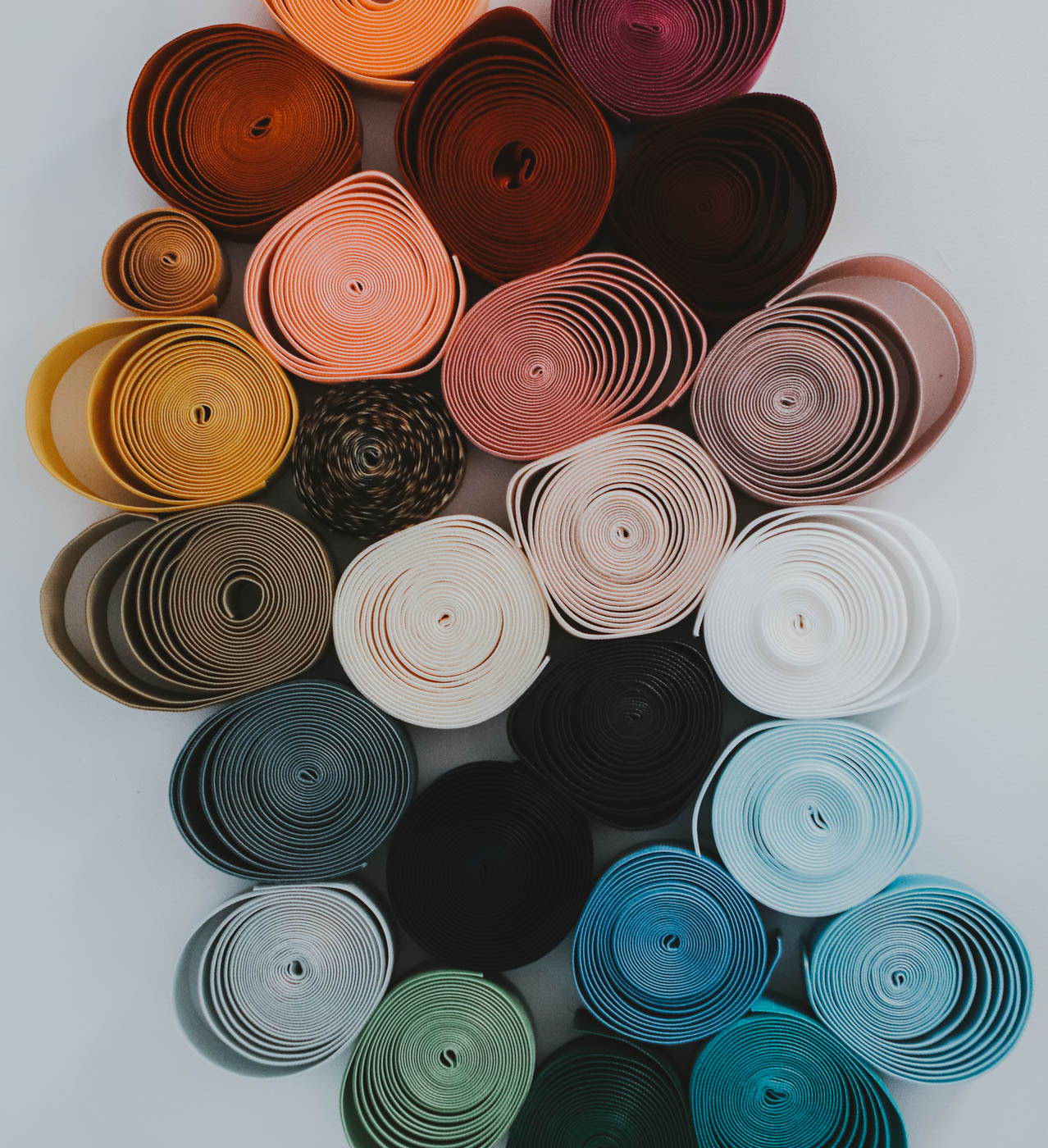 We source a high-quality nylavour velvet made in Switzerland and manufactured in the US. It is plush and smooth, but keeps it's shape. We offer a wide variety of colors and shades in 1.5 inches; everything from soft pinks to a bold leopard print. This is the ribbon that is tied around the base of all of the RPC bouquets unless streaming ribbon (or another material) is requested. We use the same material in a smaller 3/8" width for boutonnieres.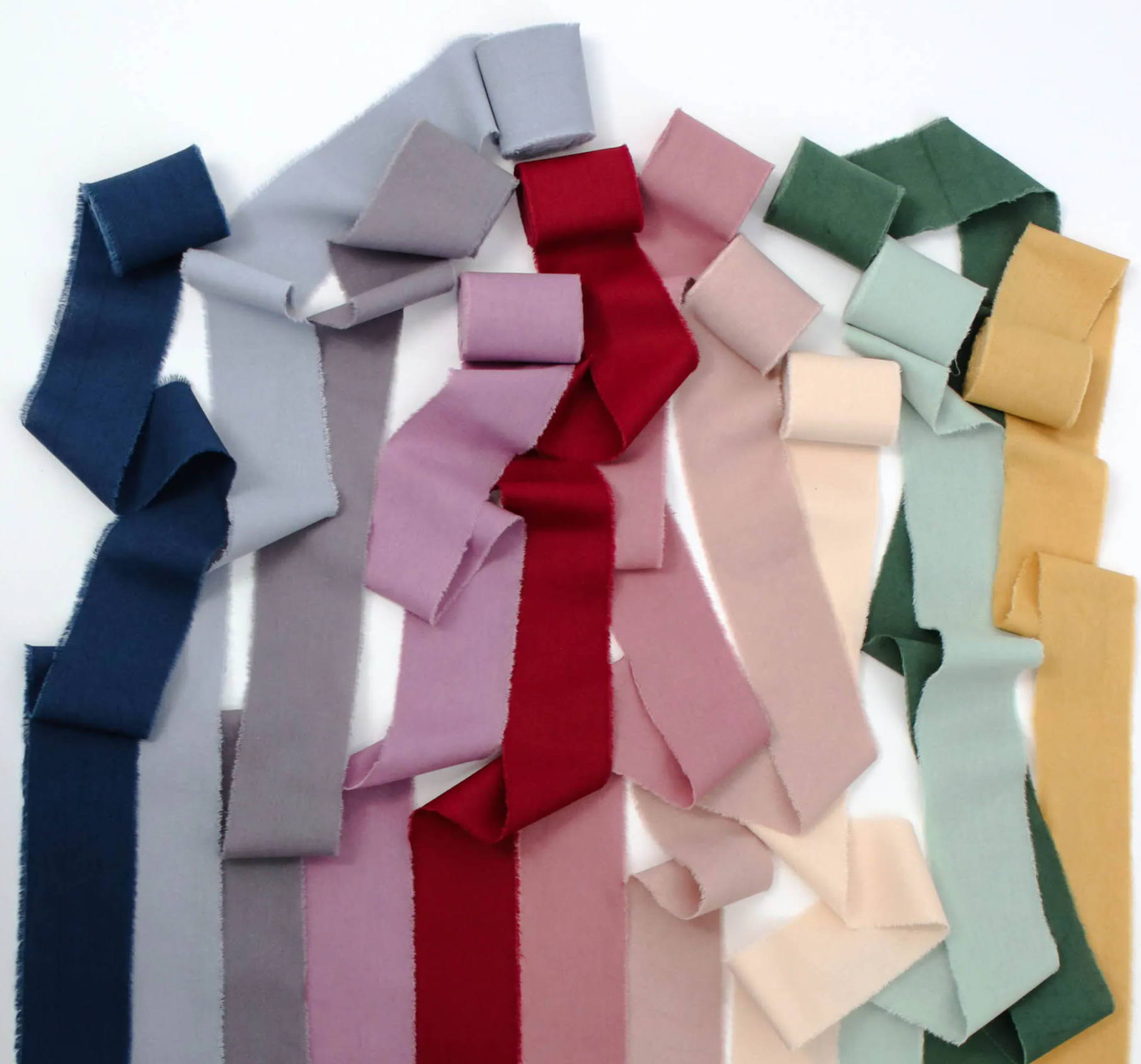 Our premium material ribbon is a 2 inch wide delicate, pure cotton ribbon that is hand-dyed in Europe and shipped to the US. The cotton ribbon offers the features of a high-end silk ribbon, but without the strenuous price. No matter how you lay this ribbon, it folds onto itself so gently and effortlessly. Perfect to double as fabric for your photographer to use in any flat lay detail shots before the wedding!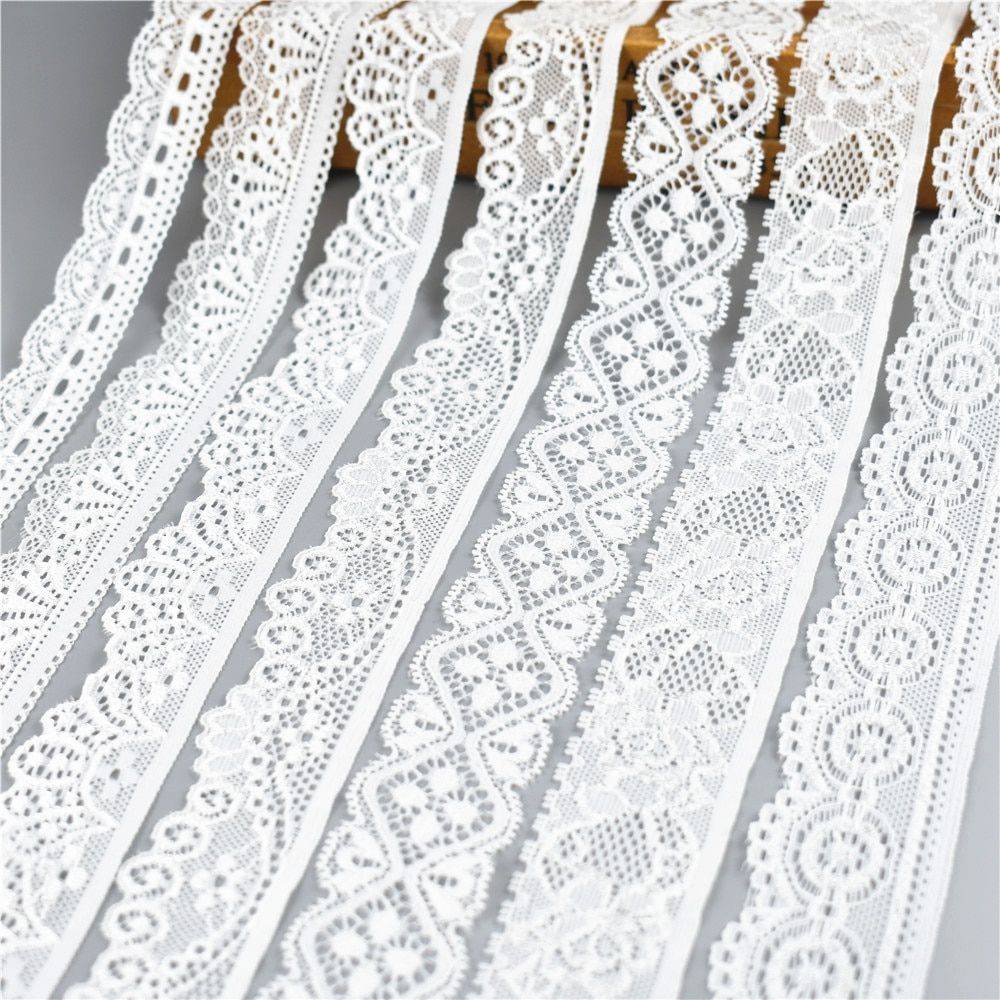 The widest ribbon we offer is just under 2.5 inches (5cm) in width and is the lace. The lace is made out of stretch elastic and moves easily with the other fabrics. The lace offers a bit of texture in addition to the smoother materials and can accent a color in a close shade or add another to contrast the ribbon combination.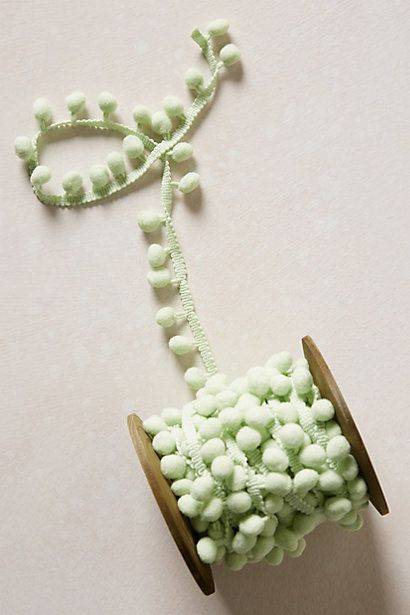 If poms don't bring out the craft demon in all of us, I don't know what will... If we could just start adding it to random pieces of furniture and wall decor... in random rooms, it would without a doubt make those rooms just happy AF.
Spoiler alert* it will turn up the "happy AF" on your bouquet(s) just as ever, too! We offer larger pom pom ribbon that is made out of 100% cotton cord. If your wedding has any retro, mid-century modern feels in the works, OR you'd like to add a unique, fun element to the design, one or two strands of this material will do the trick.
Additional Material Options
The following images are from Tono & Co which offers high-quality, premium ribbons that are straight-up to die for. If you want to splurge on ribbons--this would be where you should get your silks! Silk is delicate and beautiful, with pure silk ribbon coming in at the top price point. Chiffon silk is a material that comes from a variation in how the silk is produced and this is both a less fragile option and a more affordable silk. You can also splurge with higher priced velvets that are made from silk or rayon materials to give the crushed, dainty look. These are often priced $30+ for 1.5 to 2.0 inch width ribbons and upwards; depending on the yardage option.
You can really get creative with the type of ribbons you use! There are pre-cut ribbons in satin, muslin, tulle, and grosgrain that can add layers of texture to your streaming design. You can also hand tear (non-elastic) or cut ribbons out of fabric from the craft store like cotton, cheese cloth, and polyester.
So many choices so little time...
If you have any additional questions please visit our FAQ page or reach out via email at hello@roguepetalco.com !