ABOUT THE ROGUE PETAL CO.
---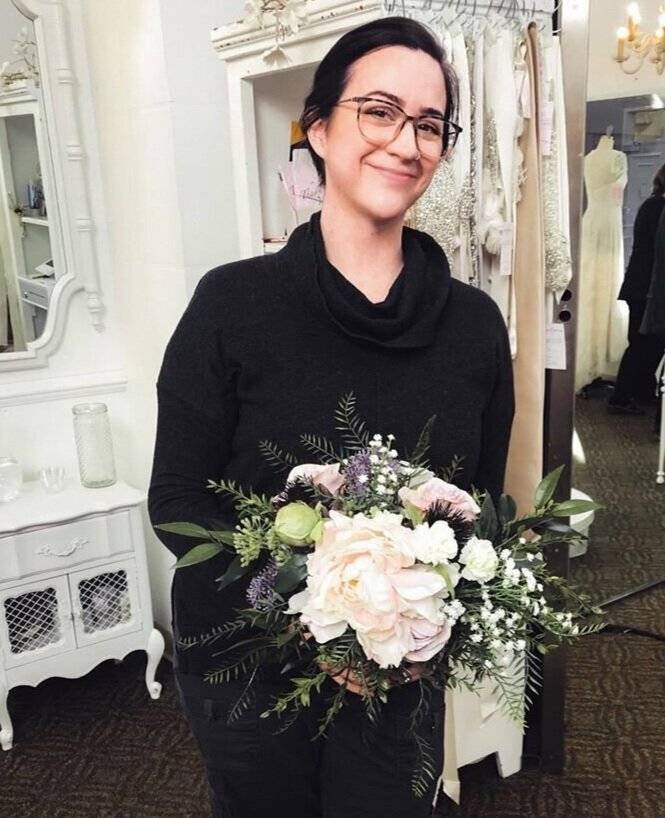 ... the maker behind RPC! The company was inspired by the faux florals created for my own wedding day.
Wedding planning proved to be incredibly exciting, but also super overwhelming. . . Yep, I'm talking about the cost. We started with one budget, then after a little more research, had another, bigger budget and then another EVEN bigger—you get the point… It felt insane.
But, of ALL the corners we planned to cut and spending goals we made for the big day, I knew I wanted flowers like those I pinned on my Pinterest page (wayy before we were even planning. . . or before I was engaged. . . or was in a serious relationship. . . that's super normal I've heard. . . it's fine).
I've been a crafter and artist for most of my existence. So when I discovered the wonderful world that is faux flowers at my local and craft stores, I was in heaven! I had always imagined silk flowers to be plastic looking, overly saturated with unnatural color pigments, and to just look blatantly fake. However, now thanks to improvements in faux floral design (whomever you lovely gods and goddesses are, I appreciate you) I was able to track down stems and greenery that look incredibly real! They look so legitimate you have to squint and blink a few times, then put feelers on them just to make sure they're still fake!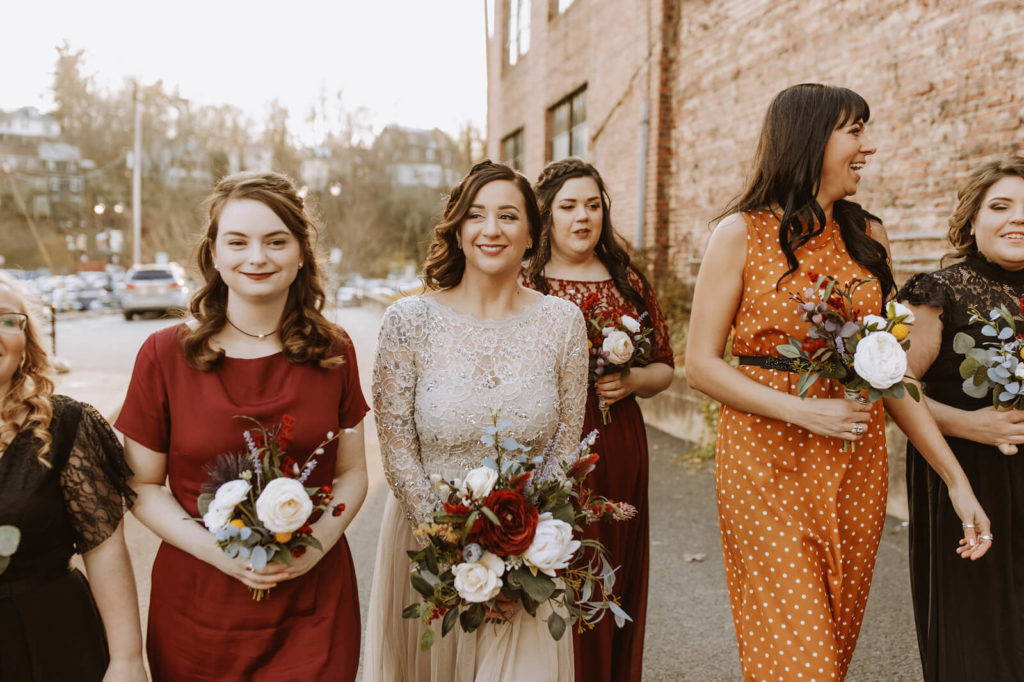 So through trial and error I put together a (very within our budget) wedding floral collection that was all artificial flowers. I checked the "wedding flower" box off my to-do list and tucked the finished arrangements in storage a few months before the wedding. The day-of we brought them to the venue without the fuss, mess, or surprise of real flowers, fluffed those bad boys up and the best part, no one could tell they were fake!  
Our wedding was featured on Baltimore Weddings for December 2019 Local Love--you can find the feature here!
Immediately after, I created The Rogue Petal Co. to extend my services to guys and gals alike who want to fulfill their floral Pinterest desires without breaking the bank. The RPC portfolio is full of wedding pieces, but we have the capabilities to realize faux floral needs beyond weddings, including props for shoots, home staging, and home decor.
Stay tuned for updates about our upcoming online store Summer 2020!
---
COUNTDOWN UNTIL THE ONLINE STORE IS READYY
---